Costumes and candy, parades and props! Halloween is almost here and that means tons of new experiences await your child. Between the flurry of activities leading up to and surrounding Halloween, make sure to set aside some time and make sure your child is prepared for the holiday. Here are some tips to help ensure the day is enjoyable:
Making a little extra effort to work with your child's unique temperament and abilities can help ensure a not-so-scary Halloween for all. Here are a few things to consider when prepping for Halloween activities:
Your Child's Costume.
Potential Problems: Is your child's costume too scratchy, too tight, too loose, or too heavy? Does it impede vision or mobility? Does it require props that will be cumbersome to carry around? Does the costume require make up, which could be irritating?
How to Avoid Them: Plan on using soft fabrics for their costume and conduct a trial-run by playing dress up ahead of time to see how your child reacts to the costume. Don't insist on a costume if your child seems hesitant. If using make-up, first apply to a "test" area to determine any sensitivity. Also, be sure to have a simple back-up costume ready in case your child needs to change for any reason.
Halloween Parties & Festivities
Potential Problems: Will trick-or-treating or attending a noisy, crowded, freight-filled party or parade be too much for your child?
How to Prepare: Plan simple activities for your child, such as pumpkin decorating with a few friends or helping you hand out candy rather than trick-or-treating. Consider limiting your trick-or-treating to a few neighbors your child is familiar with and is comfortable around. Prepare your child by explaining all the different sights and sounds they will see and hear. Even showing pictures and videos before the big day will help them be prepared for all the activities that lay ahead.
Remember, this is supposed to be fun, so don't put too much pressure on your child or yourself!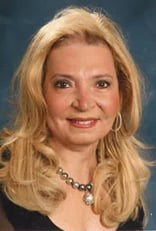 Joyce Salzberg, founder and Co-CEO of Sunny Days Inc. and recognized leader and innovator in early intervention, will be inducted into the League for Entrepreneurial Women's Hall of Fame, sponsored by Temple University on Monday, October 28, 2013. As an esteemed individual in the field of Early Intervention and exemplar to Temple undergraduates, Salzberg has been nominated to sit on the Board of Visitors to Temple's College of Liberal Arts.
The Women's Entrepreneurial Hall of Fame was formed by Temple University to recognize successful alumnae who have shown a true entrepreneurial spirit through outstanding achievements and innovation as a leader. Temple University holds an annual conference every fall to honor the inductees. If you would like to attend and show your support for Joyce, location details and registration information can be found on Temple's website: temple.edu/Entrepreneurship.
As a member of the Board of Visitors, Salzberg will advise the President, the Provost, the Dean of the College of Liberal Arts, and the Board of Trustees, with informed, interested, and distinguished advice and appraisal. The Board of Visitors is comprised of individuals from outside the University and connects the University with the world beyond the campuses, providing knowledge and expertise.


American Speech & Hearing Association ConferenceSunny Days will be exhibiting at the American Speech & Hearing Association Conference in Chicago, IL, from November 14-16, 2013. Stop by booth # 1839 and say hello!
The American Speech Language Association is the premier annual professional education event for speech-language pathologists, audiologists, and speech, language, and hearing scientists. Bringing together more than 12,000 attendees, the Convention provides unparalleled opportunities to hear the latest evidence-based research and gain new skills and resources to advance your career.
We are proudly sponsoring tote bags at this event - make sure to stop at booth #1839 to grab one!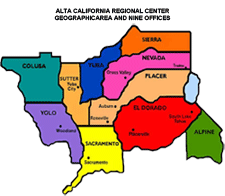 Sunny Days California is delighted to announce collaboration with Alta California Regional Center. Sunny Days is dedicated to providing the highest quality evaluative and therapeutic development experiences and with the added power of Alta California, we are now able to reach more California children and families than ever before. With a shared vision of brightening the lives of children with special needs, Sunny Days and Alta California will continue to provide innovative developmental services in comfortable environments where children and families find themselves on a daily basis.
Working with Alta California allows us to expand our Northern California services to the following counties: El Dorado, Yolo, Sacramento, Yuba, Sutter, Placer, and Colusa.
If you are interested in becoming a member of our team in any of those areas, or need assistance and live in our new service area, please contact us today!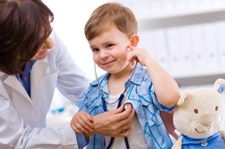 It's that time of year again - Flu Season! Make sure you are taking precautionary measures to prevent contracting the infection. Every safeguard you take increases the chances you, your family members, and the children you serve will have a safe and healthy season.
Flu viruses are known for spreading easily, so vaccination is a highly recommended form of prevention. Here are some other steps you can take each day to protect yourself and everyone around you!
Wash your hands for 20 seconds on a frequent basis (hand sanitizer will work too)
Cover your nose/mouth when coughing/sneezing, and always cough into your elbow
Avoid contact with someone who is ill
Do not touch your mouth, nose, or eyes after coughing or sneezing
Limit the amount of toys/objects present in a community setting with people who may be ill
For more information on flu prevention, treatments, or symptoms, please visit http://www.flu.gov/.