The warm weather is finally here, bringing plenty of opportunities to spend quality time with your family! Here are a few of our favorite summer activities that develop crucial learning skills for your child.
Infants: Guide your baby along for a relaxing walk around the neighborhood. Begin with properly dressing up for the occasion, making sure to explain what each item is for. Try phrases like "Shorts are what you wear on your legs, and socks go on your feet!" Once outside, talk about what you see, and point out events such as a passing bird or a red flower.
Toddlers: Take a trip to the local park! Encourage your toddler to explore various terrains such as a small hill, or inside a sandbox. Play basic games that encourage visual perception skills, like rolling a ball back and forth, or playing catch.
Pre-Kindergarten: Go for a nature hike! Explore the various plants and wildlife, making sure to emphasize which items are bigger or smaller than the other. Develop scientific thinking skills by asking your child to spot the differences between similar looking trees, or to spot the different colors that appear on the leaves.
Kindergarten: Plan a short trip around your town or city. Ask questions that encourages thinking skills and social development, such as why certain buildings are in the community. Try questions like "Who places the fire hydrants on the sidewalks?" or "Where do the vegetable in this garden come from?" Take digital pictures and review them after the trip to go over missed details or to re-emphasize important facts.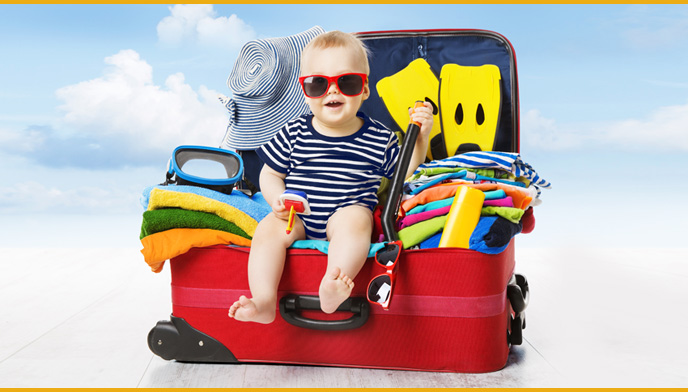 It can be a challenge to set aside time to relax and rejuvenate from daily routine. Vacations are a great way to enjoy some time off with your family, and can be a great source of fun memories! Here are a few tips to remember when planning your vacation with your special needs child.
Plan your destination: Don't rush the pre-vacation steps of planning ahead, or you run the risk of something going wrong that could be avoided. Book reservations and scope out google maps for nearby food stores and pharmacies. Check that your location of choice provides accommodations for your child's needs. The best vacations do not happen by accident—they are planned for success.
Bring favorite items: Always keep favorite toys or snacks on hand to give your child entertainment during long car rides or flights. Food may be especially important if a special diet must be met. Try not to rely on a single form of entertainment, such as watching a movie on a mobile device, to be appropriate or available for all situations.
Stay organized: For larger families, keeping track of items may be cause for concern. In an emergency situation, nothing is more important than having easy access to important items. Try packing smaller, individual bags into larger bags to save space and keep track of various necessities.


Summer is a great time to take a break from school, but the hottest season of the year can also be an opportunity to prepare for the upcoming school year. This may be your child's first school year, or maybe they are moving up to a new school. No matter the level of education, here are some essential tips to keep in mind.
Plan out a trip to get the essentials: Make a special trip out of purchasing new items for your child's first day of class. Try on school uniforms, or help pick out a new lunchbox. The important thing to remember is to have fun while completing the school checklist.
Read, read, read!: Did you know that reading just 10 books over the summer months can offset learning setbacks for your child? Learning is a year-long activity, and reading is the best way to overcome the "summer slide" affecting children during the hottest season. Ideally, children should read every day to strengthen important literary skills.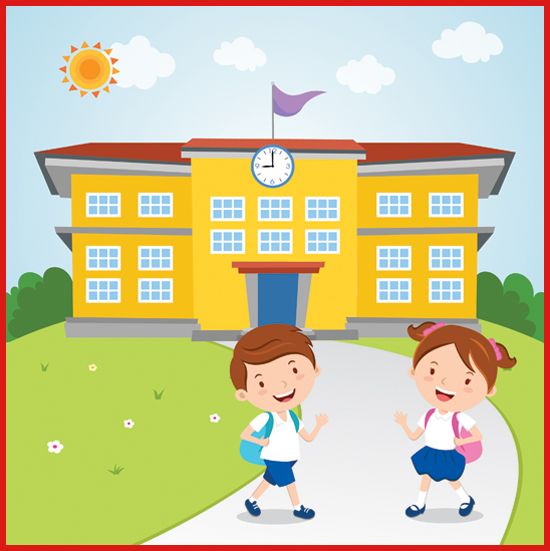 Visit the school before class starts: Familiarize yourself with the school that your child is attending. Meet the teachers and let your child ask any questions they may have about class. It may sound silly, but don't forget to review the bathroom locations—many small children are rightly concerned and want reassurance before taking their first steps into an unknown environment.


For Preschool Readers
Froggy Gets Dressed by Jonathon London: Follow along with Froggy as he struggles to get dressed in the morning. Who knew that putting on clothes could be so much fun?
L M N O Peas by Keith Baker: Peas are healthy to eat, but now they help grow language skills. Explore the alphabet with a cute cast of peas in this colorful book.
The Arthur Series by Marc Brown: A classic series that remains a great learning source for children, Arthur explores many themes that children can relate with.
Curious George by H.A. Rey: This crazy monkey won't stop getting into trouble! Follow along with your child as George's curiosity leads him to swim in the ocean and fly with balloons.
Green Eggs and Ham by Geisel Seuss: Dr. Seuss charms with magical wit and curious creatures. Children will love matching the rhymes with the pictures, but be warned—reading about green eggs may make you hungry!
For Kindergarten Readers
The Magic School Bus Series by Joanna Cole: Learning has never been so "out of this world" when Mrs. Frizzle teaches class. Have fun and learn about science with the rest of the classroom, but watch out for space rocks!
Cloudy with a Chance of Meatballs by Judy Barrett: There are days when the summer sun disappears, only to be replaced by rainclouds. But what if those clouds contained edible food? Present your child with an opportunity to question the convenience, or danger, of food falling from the sky.
Interstellar Cinderella by Deborah Underwood: Journey along with Cinderella as she travels to the ball, only to find the prince has broken his spaceship! A new twist on this classic fairytale will entertain both kids and parents.
Where the Wild Things Are by Maurice Sendak: An iconic tale that has even been turned into a feature film, Wild Things will inspire your child's imagination to new heights.
The True Story of the Three Little Pigs by John Scieszka: Most children are familiar with the 3 little pigs, but are they familiar with the wolf's version of events? Challenge your child to think in a different perspective as the wolf tells an often humorous tale of how things really went down in a huff.


Follow us on social media for up-to-date news and information.
Come join the conversation!
Stay in touch with Sunny Days and reach out to us via social media, email, or phone. You can follow us on Facebook, LinkedIn, Twitter and Pinterest!
If you're not one for social media,
feel free to give us a call at 732-761-0088 or shoot us an email at
sunnydaysnj@sunnydays.com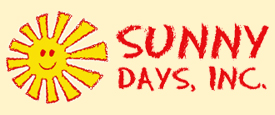 Interested in a career in early childhood intervention? Early intervention is the perfect fit for anyone looking to help improve the lives of children with developmental delays and disabilities. If helping kids from ages birth to three sounds like your calling, then visit our Early Intervention Career Guide to learn more, view our open positions, and take the first step toward a rewarding career helping children.

Sunny Days Inc., 2015. All Rights Reserved.
www.sunnydays.com