By Kathleen V. Flatley, MS, OTR
Clinical Educator, NJ Office
Sure there will be plenty of "nice" days this season to bundle up and get out for some winter fun, but what about when the wind is whipping and the weather is truly frightful? We hear a lot of storm preparation advice about flashlights and batteries, but what about entertainment for the kids when you're stuck inside?
Will they end up watching way too much TV during the next storm? And what if the power is out? You may want to prepare to weather the storm with some indoor fun that will keep them occupied while waiting for things to blow over!
To prepare for the next such "emergency" consider these suggestions or come up with your own novel ideas:
Roll out some wrapping paper and have the kids lie down and trace their bodies on the unprinted side. Teach younger children body parts while the older ones draw faces and clothing.
Go through magazines and make a collage. The older kids can cut and paste while the younger ones find each picture. Talk about what's happening in each picture you chose.
When all else fails, drape some blankets over the furniture to build a fort and crawl inside to "hibernate" until it's safe to go back outside!
What other fun things will you and your kids think of to ward off boredom while the weather rages outside?


In our last newsletter, we announced that Joyce Salzberg would be recognized as a new member of the League for Entrepreneurial Women's Hall of Fame. She also received a nomination to sit on the Board of Visitors to Temple's College of Liberal Arts.
Temple's League for Entrepreneurial Women honors exceptional women entrepreneur alumnae of diverse backgrounds, celebrated expertise, and unparalleled industry leadership. And with more than 40 years of experience leading the way in healthcare and developmental disabilities, Joyce was a welcome addition to those recognized by the University.
"I am truly honored to be inducted into Temple University's League for Entrepreneurial Women," Ms. Salzberg stated during the ceremony. "It is a milestone moment for me."
In her new role as a member, she will have a seat on the Board of Visitors for the University and serve as an advisor to the President, the Provost, the Dean of the College of Liberal Arts, and the Board of Trustees.
Please join us in congratulating Joyce on her most recent accomplishment!
Watch a video of Joyce during a recent segment on Talk Philly where she speaks about her inspiration for Sunny Days
and her recent accomplishments.


The expansion of the Sunny Days family continues with our newest location in Westchester, New York. Our Westchester office will extend our phenomenal developmental intervention and therapy services, including behavioral and occupational therapy, early childhood services, and early intervention to families in the lower part of the state and surrounding areas.
If you are interested in working in this area, please contact us to inquire about available positions. We're looking forward to hearing from you!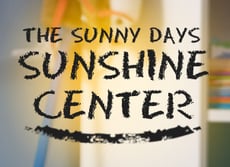 We are pleased to announce that Sunny Days Sunshine Center opened January 6, 2014. The Sunshine Center will be providing developmental therapies including: speech and language, occupational, physical and ABA therapy services. These therapies will be provided at the center in Manalapan, New Jersey with some services provided in the community.
We have been busy scheduling the first children to come in for therapy and evaluations, and groups will be starting during the first few weeks. These first groups will consist of Mommy and Me Groups
for preschoolers and a Social Skills Group for school-aged children. Families and staff are excited to tour the new center and begin therapy for their children!
Also, we are training therapists and behavior specialists in the use of WebPT, our electronic medical records system. This system will allow therapists to spend more time with the children and families and less time documenting sessions. Practitioners will be able to use this system in the clinic or via any device with internet access. If any therapists are interested in joining the Sunshine Center team, please contact Judy Sloop.
The Sunshine Center will also be unveiling a new web-site in the next few weeks. This website will provide information to both families and therapists interested in the center's activities.
Stay tuned for more updates on the Sunshine Center!


Unfortunately, the flu season doesn't end with the beginning of a new year. It's important to stay vigilant about your health and take precautionary measures to ward off contracting an infection until the winter months are safely behind us. Each measure against the flu that you take increases the chances that you, your family, and the children you serve will have a safe and healthy season.
Because it spreads so easily, flu vaccinations are one of the most highly recommended ways to protect yourself against sickness.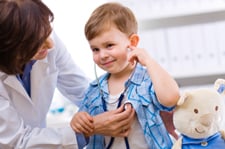 Vaccines are offered at your family doctor or local pharmacies for several more months, so if you haven't gotten one yet there is still time!
Along with the flu vaccine, there are several other measures you can take to increase your chances of staying healthy:
Wash your hands for 20 seconds frequently (hand sanitizer will do the trick, too)
Always cover your nose and mouth when coughing and sneezing
Be sure to cough into your elbow to avoid spreading the germs to your hands
Avoid contact with someone who is already ill
Don't touch your mouth, nose or eyes after coughing or sneezing
Limit the amount of toys and objects present in a community setting with other people who may already be sick.
For more information on flu prevention, treatments, or symptoms, please visit http://www.flu.gov/.




Performing Ongoing Assessment and Preparing for IFSP Reviews in the NJ EIS Using the E-LAP
Sunny Days will be conducting training for early intervention practitioners who need to learn how to correctly score the Early Learning Accomplishment Profile (E-LAP), complete review paperwork and make recommendations as a part of the team during the IFSP review process.
The training will take place on
Tuesday, January 28th
from
10:30 am to 1:30 pm
at the Sunny Days headquarters in
Manalapan, New Jersey.
Seating is limited, so if you are interested in participating, register here now.




Throughout 2013, Sunny Days PA has maintained a strong presence in all of the counties in which we provide service. Of particular note is our serving in excess of 200 families in Chester County, Pennsylvania, making Sunny Days one of the two largest providers of birth-to-three early intervention services in that County.
Additionally, we have established ourselves as an early intervention agency in Delaware, and now serve over 100 families located throughout the state. In May of 2013 we hired our first full-time practitioner, Sarah Walker, SLP and continue to recruit practitioners for further expansion throughout the state.
As mentioned earlier, Sarah joined us this May and one other personnel change brought us Jackie Brady, Program Specialist, who does a terrific job for us. We had one marriage: Melissa Vietro (Philadelphia County Program Coordinator) tied the knot and our own Jennifer Bell, Billing, along with her husband Tony, welcomed Tony Jr. on January 29, 2013.
We're looking forward to seeing what 2014 brings!