Having Fun Indoors
All children need a healthy diet of sensory input in order to stay focused. When they have sensory challenges, providing them with that input is even more important. In the winter months, your options for activities are often limited to the indoors.
Indoor obstacle course: Pillows, cushions, and blankets can be used to build an obstacle course for your child to navigate and learn motor skills.
Therapy ball: There are many activities that can be done with a therapy or yoga ball to improve stability and fine motor control.
Rocking chair: For children that need calming sensory input to self-regulate, a rocking chair may be comforting.
Playing in the Snow
Not all children with sensory symptoms and other challenges enjoy playing in the snow, but for those that enjoy the winter weather, there are a variety of ways to keep them active and stimulated.
Sledding: Sitting on a sled helps with core stability, which may be especially beneficial for children with motor challenges.
Building snowmen: Not only is building a snowman active and engaging, but it can help children to learn the names body parts.
Making snow angels:The movement involved in making a snow angel can improve bilateral coordination and motor skills.
Staying Warm
Remember that warm clothing is necessary for going out in the cold, but for some children with sensory needs, bundling up in hats, mittens, and heavy coats is uncomfortable, so you may want to limit time outdoors if it is too distressing. Certain materials may be more soothing.
As long as you consider their different needs and abilities, winter can be fun for every child!


Study Links GABA to Symptoms of Autism Specturm Disorders
A recent study published by scientists at Harvard and MIT reveals that some symptoms of autism may be caused by problems processing the neurotransmitter GABA. These findings may help explain why children with autism are easily overstimulated by sensory information. Everyday experiences are distressing because they have difficulty focusing on one stimulus at a time; instead, they are overwhelmed by sights, sounds, and other sensory input. In the future, researchers may discover treatments for symptoms of autism that act on the GABA pathway.
Early Intervention for Dyslexia Positions Children for Success
While dyslexia can only be managed rather than cured, catching the learning disorder early can greatly improve outcomes. Researchers at the University of California, Davis and Yale University discovered that early intervention enables children with dyslexia to achieve higher reading scores. To close the achievement gap, intervention should begin in the form of reading programs during kindergarten or preschool.
Study Shows Differences in Brain Connections for Children with ADHD
Recent research shows that information about brain connections can predict how well children stay focused, supporting the evidence that the brains of children with ADHD are different from the norm. Understanding what causes the symptoms of ADHD and being able to predict difficulties with focus should help researchers with further developing treatments to manage ADHD symptoms.


Follow us on social media for up-to-date news and information.
Come join the conversation!
Stay in touch with Sunny Days and reach out to us via social media, email, or phone. You can follow us on Facebook, LinkedIn, Twitter and Pinterest!
If you're not one for social media,
feel free to give us a call at 732-761-0088 or shoot us an email at
sunnydaysnj@sunnydays.com


PA Office Now an In-Network Magellan Healthcare Provider
The Sunny Days, Inc. office in Havertown, PA is now a Magellan Healthcare credentialed provider of autism services and will provide services to families in Bucks, Chester, Delaware, Montgomery, and Philadelphia Counties. Sunny Days will serve the birth to 21 month population and is an in-network provider with Independence Blue Cross-Blue Shield, AmeriHealth, and Aetna with additional insurance companies to follow in 2016.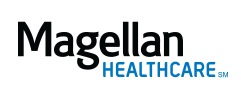 New Clinical Educator for Autism Services Joins Staff
Allison Edwab, MA. Ed., BCBA has joined our team as the new Clinical Educator for Autism Services. She'll be working with both the NJ Sunny Days office as well as the Sunny Days Sunshine Center, assisting with services and observation of practitioners.
If you are an Early Intervention Practitioner, make sure you check out our site for frequent updates on training, webinars, and workshops that we offer. We often hold ongoing assessments and preparations for IFSP Reviews in the EIS using the E-LAP.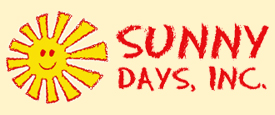 Interested in a career in early childhood intervention? A career in early intervention is the perfect fit for anyone looking to help improve the lives of children with developmental delays and disabilities. If helping kids from ages birth to three, then visit our Early Intervention Career Guide to learn more, view our open positions, and take the first step towards a rewarding career helping children.

Sunny Days Inc., 2016. All Rights Reserved.
www.sunnydays.com