SUNNY DAYS – A LEADING EARLY INTERVENTION PROVIDER
Sunny Days utilizes trained and licensed practitioners in all disciplines and developmental domains, including social work, nursing, speech therapy, physical therapy, occupational therapy, special education, and behavior therapy, including services supervised by board-certified behavioral analysts (BCBAs). Our practitioners and clinical educators use their breadth of experience to design intervention strategies specifically tailored to each child's Individualized Family Service Plan (IFSP) and built around a family's daily routines and activities.
The Sunny Days Difference – What Sets us Apart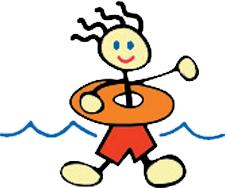 Size, Scale, and Focus Matter
Sunny Days is unparalleled in that it is both national in scope and focused solely on early intervention. We are large enough to have developed systems and processes that smaller agencies simply can't match; at the same time, we are able to provide personalized attention to each family's unique situation. This allows us to quickly and efficiently assemble the strongest possible teams to meet challenges in timely and comprehensive service delivery models.
The combination of our financial strength and systems expertise allows us to pay practitioners before we are paid by our customers, and gives us a huge edge in recruiting and retaining the highest quality practitioners.
Over the course of our expansion into our existing service areas, Sunny Days has developed a significant information technology (IT) infrastructure that allows us to leverage a powerful data network that is accessible to all of our offices and ensures data security and safety. Housed at a secure offsite data center, this network provides the ability to efficiently process and maintain agency data and the ability to quickly adapt data systems to accommodate any changing or newly implemented compliance and reporting requirements initiated by a given state or region.
Recruiting Expertise
Sunny Days is passionate about recruiting. Each practitioner is personally and individually interviewed to ensure that they meet the high standards set by our agency, as well as the personnel requirements of the individual state in which we are providing services. The Human Resources department works closely with the Clinical Education staff to ensure a seamless transition for practitioners from initial interview through initial service provision. All practitioners are required to complete a comprehensive two-part agency orientation. We continually receive positive feedback from practitioners regarding the level of support provided to new practitioners through our "best-in-class" orientation process.
Training
Since 2005, Sunny Days has employed a Clinical Education Team that has created and provided more than 40 different trainings focused on eliciting the skills required to influence the quality of services provided to each family, as well as to improve the APR results in the state. The role of these clinicians is to observe and mentor practitioners and to support and advance their knowledge through ongoing education.
The training content runs the gamut from the application of state-of-the-art service delivery strategies, to how to best advance the learning skills of children on the Autistic Spectrum, to the reliable utilization of evaluation and assessment tools designed to best capture the abilities of the diverse populations we serve.
Additionally, since 2008, our technology structure has allowed us to pioneer training models both on-site and via web-based courses, which are offered both "live" and on-demand, depending on the subject content.
Our trainings are so highly respected, that in addition to our own practitioners, we also train public sector professionals and therapists employed by competing early intervention agencies.
Expertise in Evaluation
Sunny Days performs evaluations in California and New York and is by far the largest evaluator in New Jersey, where our targeted evaluation teams (TET) exclusively serve one third of the Garden State's 21 counties. To prepare these specialized practitioners, Sunny Days selects professionals that have been recommended by their regional administrators and/or the Clinical Education Team and who meet the criteria to be TET candidates. The selected practitioners enroll in a focused training, which includes observation of services and classroom work. After completing 16 hours of training, practitioners move to the mentoring phase, where they work with advanced evaluators and are supported by both the TET Clinical Educator and the TET regional administrators.
TET members meet monthly. At each meeting they are trained on a new, relevant topic, and they also have the opportunity to discuss "lessons from the field" – a conversation about the challenges recently experienced and the solutions the team can offer. At Sunny Days, all interventionists are potential TET members, and we help each practitioner fulfill that professional goal by offering the opportunities and the continued educational support necessary to reach that level of expertise.
Autism Services
In 2011, Lindsay Hilsen, BCBA, published her curriculum, A Step by Step Curriculum for Early Learners with Autism Spectrum Disorders. Sunny Days was approved to utilize, train, and develop IFSP services for children on the autism spectrum through New Jersey Early Intervention System (NJEIS), using this curriculum. Our Administrative and Clinical Education staff continually investigates resources that can assist with developing a systematic training and supervision plan for integrating the Step by Step curriculum into the fabric of Sunny Days services.
Service Coordination
Sunny Days has provided successful initial and ongoing service coordination since 2002. We pride ourselves on providing service coordination to all communities and to every income level within those communities.
Service coordination is the thread in our family-centered framework. Our goal is to help the entire family with their identified concerns and to develop plans and strategies to strengthen their competency. Sunny Days service coordinators are highly qualified personnel who fulfill roles and responsibilities in accordance with the Early Intervention Program Regulations.
Our service coordinators provide families with an overview of the early intervention system. They also explain family rights and responsibilities and address concerns, priorities, and resources. They assist families through the process of evaluation, IFSP development, implementation, review and/or amendment, due process rights, and transition to preschool special education or other appropriate services. Additionally, our service coordinators support families with priorities other than early intervention services, such as healthcare and housing needs.
Continuous History of Innovation
Sunny Days is a pioneer in using independent contractors and fee for service, and it has been instrumental in helping to formulate policy on a state level. Both of our CEOs and the program directors in all five states have helped influence the development of State Policy and Procedure by actively participating in multiple task force committees. One of our CEOs, Joyce Salzberg, is the longest-standing member of the New Jersey SICC, having served since 1998, and continues to offer insight and innovative ideas that address challenges in the NJEIS.
Our TETs have become the state's model for evaluating children and families to determine Part C eligibility. Sunny Days has consistently demonstrated that our highly trained core teams and methodology have brought efficiency, timeliness and accountability to the evaluation and IFSP process.
Leader in Virtual Intervention
The State of New Jersey has chosen Sunny Days as the exclusive agency to pilot a virtual methodology of service delivery. This model allows us to serve a greater number of families, as it may not be necessary for practitioners to be physically present during each session. It requires that both families/caregivers and practitioners embrace coaching techniques that will allow families to implement strategies that meet the IFSP outcomes. Where appropriate, Sunny Days is firmly committed to bringing this new methodology to all early intervention families that opt to participate in this type of service provision.
Sunny Days utilizes trained and licensed practitioners in all disciplines and developmental domains, including social work, nursing, speech therapy, physical therapy, occupational therapy, special education, and behavior therapy, including services supervised by BCBAs. Our practitioners use their breadth of experience to design intervention strategies specifically tailored to each child's IFSP and built around a family's daily routines and activities.