Our Early Childhood Therapy Staff
Our therapy staff is comprised of highly skilled and dedicated professionals, each of whom is personally interviewed and thoroughly screened by senior Sunny Days management personnel. All of our staff members are licensed and/or certified in accordance with state regulations. We hire therapists and other early childhood services professionals who are as passionate about helping children as they are accomplished in their field.
Your child deserves the best treatment available. When your family works with our therapists, we provide it to you. Together.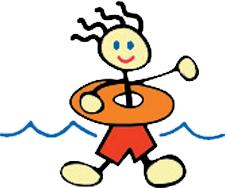 EARLY CHILDHOOD THERAPISTS AND PROFESSIONALS
Special educators specialize in helping young children overcome developmental disabilities and disorders, which can cause children to experience delayed development. Early childhood special educators get children back on the path of developing to their fullest potential.
Occupational therapists help children regain the ability to carry out routine work and living activities. Physical, mental, emotional, and/or developmental disabilities can rob children of these abilities. Occupational therapists rely on physical exercises, computer programs, specialized equipment, and more to help children regain functionality that their disabilities have taken from them.
Developmental psychologists study childhood development and how humans grow and develop over their entire lifespans. Childhood developmental psychologists assist developmentally delayed children in improving cognition, social skills, perception, emotions, intellect, and physical mobility.
Social workers assist children in overcoming disabilities that impede their ability to perform everyday actions. They help enrich children's lives by showing them the way towards their highest possible levels of social functionality.
Physical therapists help children with injury or illness regain a fuller range of bodily motion and manage the pain caused by the injury or illness.
BCBA (board-certified behavior analysts) is a highly-qualified behavior analyst. BCBAs perform behavioral evaluations, analytically interpret the results, and conduct early interventions.
Regional administrators have roles that vary from state to state, but they are responsible for overseeing the developmental services provided by Sunny Days therapists, specialists, educators, and other professionals.
Paraprofessionals work as aides and assist professional staff members. They are unlicensed practitioners who must be supervised by a licensed therapist at all times.
Speech-language pathologists diagnose communication, language, and swallowing disorders and provide treatment for those who suffer from these issues.
Behavioral specialists work in a similar fashion to psychologists and counselors but are focused more on treating children who have ordinary emotional and psychological issues. They primarily treat the behavioral elements of childhood disorders.
Bilingual staff members speak fluent English as well as a second language and help ESL children and non-English-speaking families throughout the child development program.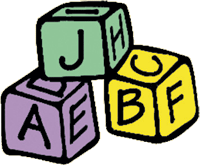 DISCLAIMER: Sunny Days requires and retains copies of all of its employees' necessary credentials, including: licenses, child abuse and criminal record clearances, professional liability insurance, and professional references.