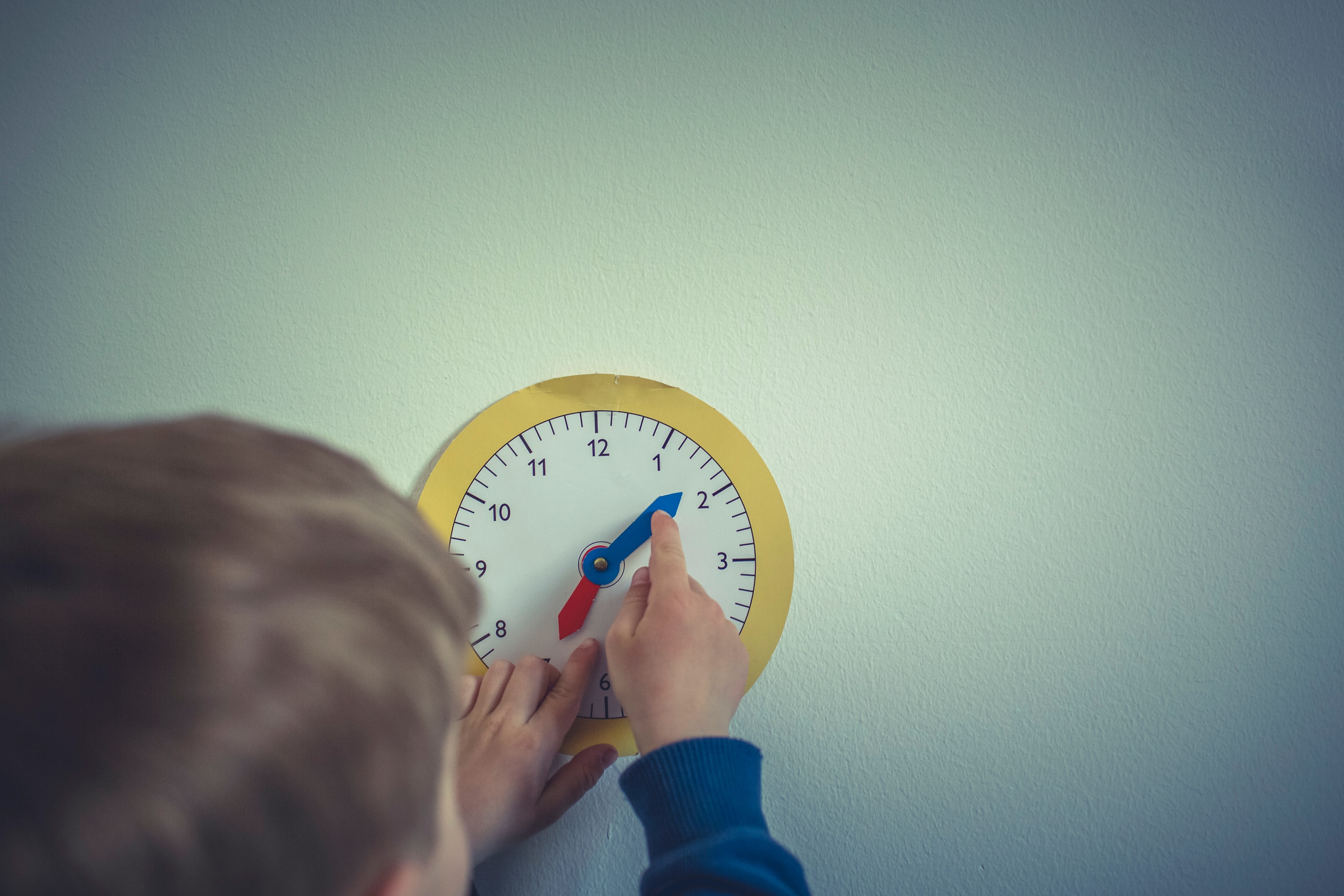 Many state-run early intervention (EI) programs operate on a routines-based treatment model, such as in New Jersey. However, based on discussions with EI practitioners and families, it's clear that routines-based intervention is not regularly occurring.
Several EI practitioners rely on their literal "bag of tricks" to provide in-home EI services. By doing so, families have trouble understanding how to address developmental skills in everyday scenarios, which leads to less carryover.
The purpose of this blog post is to provide EI practitioners with suggestions on how to implement a routines-based treatment model during sessions and leave their bags at home. If you are an EI practitioner looking to learn more about the routines-based model, this blog post is for you.
Routines-Based Early Intervention: What EI Practitioners Need to Know
How to Implement Routines-Based Early Intervention in the First Session with a Family
1. Review Goals
During your very first EI session with a family, it's important to review the goals and outcomes that were set during the IFSP meeting.
In many instances, you, as the EI practitioner, were not the initial evaluator or present at the initial IFSP meeting, so it's crucial that you get a sense of what the family is trying to achieve through EI services.
For example, in a speech therapy context, if the desired outcome is for the child to produce 20 words, probe further in this area to determine if there are specific words that the family needs or wants the child to say, and/or if there are specific contexts in which those words would be most helpful (e.g. mealtime).
2. Discuss Changes
In addition to reviewing goals, another significant area to discuss is what changes (if any) have occurred since the evaluation and/or IFSP meeting. You want to know if there have been any successes or regressions in developmental skills.
For example, using the 20-word goal from above, has the child begun saying any words or sounds since the evaluation? Additionally, you want to discuss any changes in the family's concerns about developmental skills. As an example, the family may have sought EI services initially due to concerns with gross motor skills, but over the few weeks since the initial evaluation, they've become concerned about feeding skills.
3. Explain the Routines-Based Therapy Model
Many families seek EI services due to a recommendation from a pediatrician or family/friend as a way to receive free or low cost therapy for their children. However, these same families may know little or nothing about the routines-based therapy model, which can lead to some initial confusion about how services will be performed.
If a family does not know about routines-based EI services, they may have the preconceived notion that a medical model is being used, meaning that the professional works alone with the child and the parent has little to no involvement.
For example, if a family member knew someone who received PT services at an outpatient clinic and worked on drill-based exercises 1:1 with the PT, they may expect the same to hold true for EI services. But the contrary is true. In a routines-based model, family training and involvement are crucial pieces to the puzzle, so this information and expectation needs to be made clear from day one.
4. Complete a Routines-Based Questionnaire
Tying into the previous point about explaining the routines-based EI model, completing a routines-based questionnaire with the family during that first session is beneficial. Completing the questionnaire will help you to understand what each family's individual needs and routines are. For example, you might ask the family detailed questions about their morning routine. If you are unsure what specific questions to ask, the Routines Based Interview (RBI) by Robin McWilliam is a great resource.
Using Routines-Based Early Intervention in Ongoing Sessions
1. Review Skills from the Previous Session
Each session should begin with a review of skills learned and/or taught during the previous session. During this review, you should discuss any successes, challenges, and/or concerns that the family has to share regarding the strategies they were taught to address certain developmental skills. During this time, you should also ask if there have been any new developments or changes since the last session.
2. Brainstorm Activities for the Current Session
After your skills review is completed, it's time to brainstorm activities to be incorporated into the current session based on the family's needs and/or concerns. For example, maybe the family feels confident about offering choices to their child during mealtimes to encourage language development, but they are less sure of how to implement the same strategy naturally in playtime.
If that is the case, you might want to plan to focus most (if not all) of the session on typical play activities in which the family and child engage to demonstrate how to implement the choice strategy. There are numerous routines-based activities that can be incorporated into sessions. Examples of these include: eating meals, using the child's preferred toys/objects, walking to a bus stop to pick up a sibling, and going to a supermarket.
3. Provide Parent/Caregiver Coaching
During ongoing therapy sessions, you, as the EI practitioner, should have a "back seat" in the therapy interaction with the child. Your primary focus should be on coaching the parents in using strategies to help their children in everyday routines. Typically, this would involve providing a direct model of how to use the strategy, followed by an observation of the parent using the strategy. While the parent is using the strategy with their child, you provide feedback and encouragement.
4. Recap the Session
At the end of the session, you want to be sure to recap what has transpired to solidify the new strategies and/or skills that were addressed. This is also a great time for the parent or caregiver to reflect on their use of the particular strategy and to brainstorm ways to continue using these strategies and skills between sessions. Additionally, the end of the session provides an opportunity for you to address any of the family's questions or concerns.
Although the routines-based model for EI may be new to you, it is easy to get started implementing many of the aforementioned concepts into every session. To start, slowly wean yourself off of bringing a therapy bag; rather than bring an overflowing bag of toys to every session, select only a few key toys to bring to sessions as you begin your transition to the routines-based model.
It can also be beneficial to attend EI training for routines-based interventions to ensure that you are providing the best service to your families. By utilizing a routines-based intervention approach, you are providing a meaningful, functional, and empowering experience for the family that will lead to tremendous outcomes for the child. Best of luck on your journey with the routines-based approach!
Photo by Markus Spiske on Unsplash