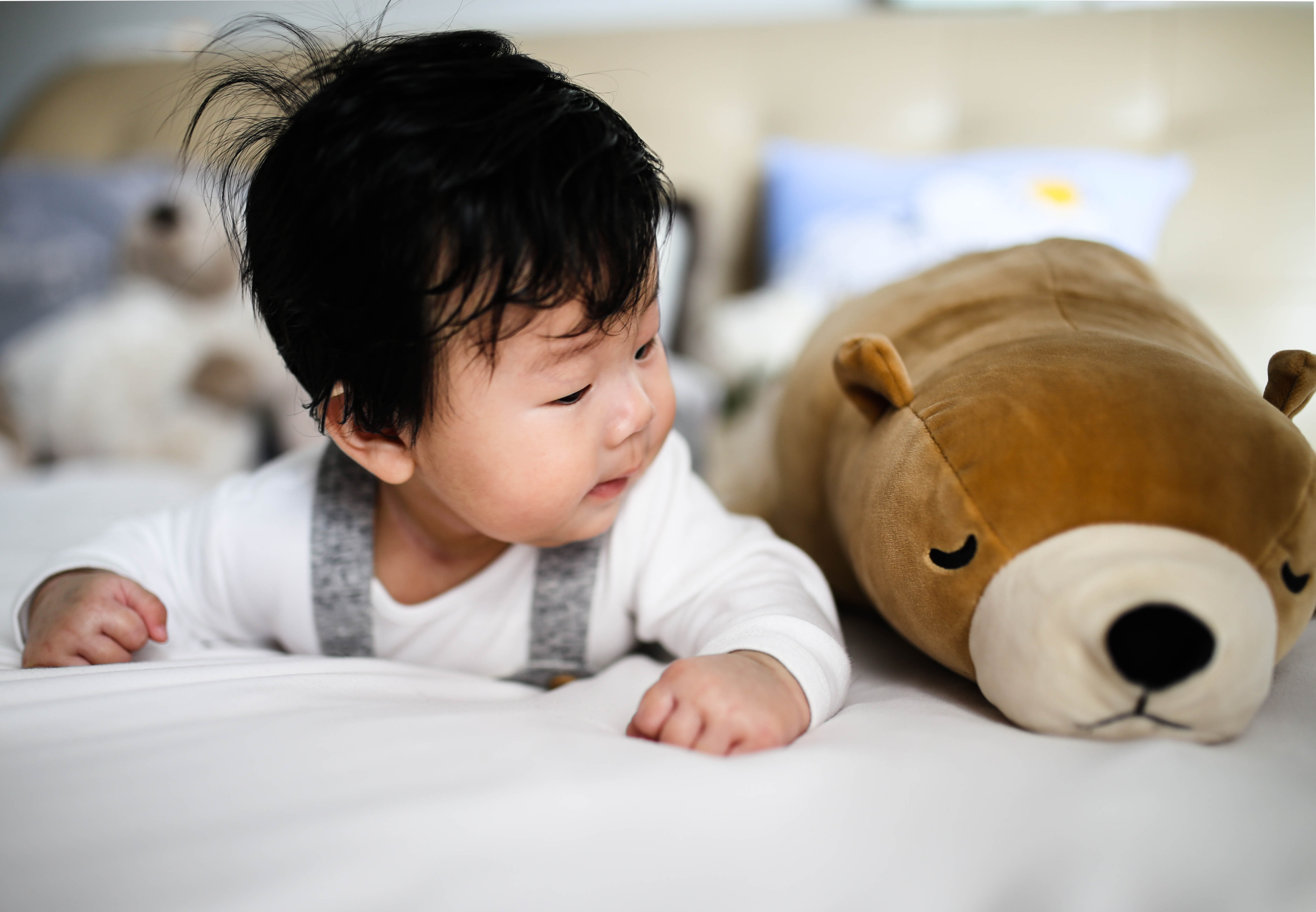 When raising children, it's important to understand typical childhood language development milestones in order to recognize potential delays. This may be considered a huge and challenging endeavor for children who speak and/or are exposed to more than one language. However, it does not need to be overly complicated. Many speech and language milestones are the same or similar across a variety of languages. Below is a list of common milestone expectations for early communication development regardless of the language(s) spoken in the home.
Infant Language Development Phases
The First Year
During the first year, all children, including those who are bilingual, develop a variety of skills. In terms of speech and language development, monolingual and bilingual children are expected to go through stages of cooing (one to six months old), babbling (four to ten months old), and jargon (9-12 months old) before ultimately speaking their first words around their first birthday.
The Second Year
When bilingual children are approximately 18 months old, they should be understood by others approximately 25% of the time. Additionally, they should have a vocabulary ranging from 20 to 50 words between all of the languages they speak. For example, a Spanish-English bilingual child may have 15 words in Spanish and an additional 10 words in English, which would mean they have a total expressive vocabulary of 25 words.
At approximately 24 months, a bilingual child should be using two-word phrases (e.g. "dada work") and be understood by others approximately 50-75% of the time. A vocabulary ranging from 200-300 words (between all languages) is also expected.
The Third Year
During the third year, a bilingual child is expected to use three-word phrases and have a vocabulary of approximately 1,000 words (between all languages). The bilingual child should also be understood approximately 75-100% of the time.
The Fourth Year
When bilingual children are in their fourth year, they are expected to use sentences, engage in conversation, and answer a variety of questions. Additionally, a bilingual child at this age should be understood 100% of time, though you may notice some mispronunciations.
The aforementioned list is a good starting guide to determine if your child is acquiring age-appropriate speech and language skills. However, due to the intricacies of language, determining your child's speech and language skills should not end with this list.
For example, when it comes to pronunciation, there is variability regarding which sounds children are typically able to say at any given age based on the language(s) that they speak. If you are concerned about your child's articulation skills, a good resource is the article Children's Consonant Acquisition in 27 Languages: A Cross-Linguistic Review, which discusses typical speech sound milestones for various languages.
Additionally, when it comes to language development, grammar rules and sentence structure vary across languages, so it's important to monitor how your child's language performance compares to those of other children in your home or community of the same age. If you continue to be concerned about your child's development and/or have questions, contact a speech-language pathologist.
Reference:
Prath, S. (2016). Red flags for speech-language impairment in bilingual children. The ASHA
Photo by Minnie Zhou on Unsplash