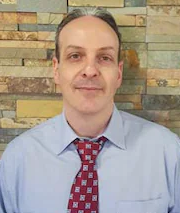 David Karlstein
Director of Operations, Data and Analytics

David has over 30 years of experience with operations management, process improvement and customer service.

Prior to joining Sunny Days, Mr. Karlstein spent over 15 years with Sears, Roebuck and Co, in a variety of capacities from store level management to corporate consultant. The last decade has been as the Director of Fixed Operations with some of the largest automotive dealership Service Departments in New Jersey. He has also served as an Adjunct Professor at Brookdale Community College for more than 10 years, earning Adjunct of the Year recognition in 2019.

David has an MBA from Rutgers School of Business, as well as a BA in Psychology from Rutgers University.