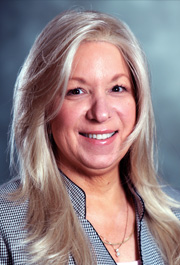 Karen Olanrewaju
Director Bio

Karen Olanrewaju joined Sunny Days in 1998 and brought with her over 40 years of pediatric nursing and early development experience in a wide variety of clinical and supervisory settings. Her clinical experience includes neonatology and surgical intensive care for infants, while her supervisory experience includes service coordination and case management for both hospitals and county health departments.
Her current responsibilities include the coordination of staffing, program operations, clinical education, quality assurance elements, and compliance with state and federal regulations under Part C of IDEA (Individuals with Disabilities Act).
Ms. Olanrewaju successfully launched a service delivery model of targeted evaluation teams, conducting initial eligibility evaluations for early intervention and Part C services in New Jersey. She is involved with Sunny Days' online marketing efforts and is passionate about the possibilities the internet offers for reaching more families with services and resources. Her latest project is the development of Sunny Days' virtual intervention program, which enables the practitioner to provide services over video computer connection.
Providing thoughtful, compassionate services for children and families and encouraging practitioners to reach their professional best are of paramount importance to Ms. Olanrewaju, and she approaches her work with a high level of attention to detail.
Ms. Olanrewaju holds a BSN from St. John College of Cleveland in conjunction with Ursuline College.