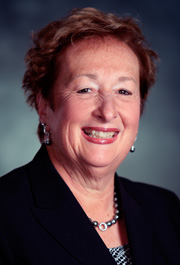 Donna Maher
Co-CEO and Founder
New Jersey
A recognized leader and innovator in early intervention, Ms. Maher has spent her entire career of over 40 years working with children and families.
Ms. Maher co-founded Sunny Days with Ms. Salzberg in 1994, and she is jointly responsible for overseeing all operations of the agency. Prior to Sunny Days, Ms. Maher worked at Albert Einstein Hospital in the Bronx as a nurse in Labor and Delivery and initiated the first natural childbirth and parent training classes at the hospital. She was a school nurse at a center for multiple handicapped children before joining an early intervention (EI) program in 1984 where she was the program's nurse and eventually became the Director of Development. She has served as the chair of the NJ State Quality Assurance Task Force and was on the board of directors of a regional early intervention collaborative overseeing EI programs in the northern part of the state.
Ms. Maher also volunteers her time as a co-founder and past president of the New Jersey Cheerleading Coaches Assoc. Inc., which has awarded over $300,000 to New Jersey high school students. A registered nurse (RN), Ms. Maher is a graduate of Misericordia School of Nursing, where she was the recipient of the Outstanding Student Nurse award.