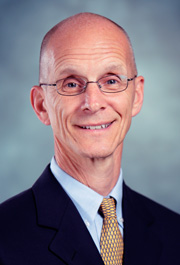 Jerome Campbell,
Program Director

Jerome Campbell has over 20 years of leadership experience within the military, insurance/financial services, and early intervention fields.
Mr. Campbell joined Sunny Days in 2003 and is responsible for all day-to-day operations of Sunny Days' locations in Pennsylvania and Delaware. He's been instrumental in expanding services to Chester County, PA and Delaware and is always looking for more growth opportunities. Currently, he's involved with implementing the Autism Services Program, which goes beyond the scope of typical early intervention services by serving children from birth to 21 years of age. He's also passionate about technology and plays an active role in Sunny Days' online marketing efforts.
Prior to joining Sunny Days, Mr. Campbell worked as a member services representative, unit manager, underwriter, and finally as Business Process Design & Review Specialist for the Property & Casualty Company of USAA. He also served in the U.S. Air Force, both active duty and in reserve, in a variety of military personnel positions. At various points in his military career, he was responsible for all relocation actions of assigned military personnel as well as the enlisted and officer performance evaluation programs. In his last active-duty position, he served on the HQ USAF Military Personnel project to redesign performance evaluation programs and subsequently implemented the new program for the Air Force's largest medical center.
While Mr. Campbell's military career may not at first seem related to his work with early intervention and autism services, his skills in analysis and building programs from scratch have helped him to be successful across the board. His strong work ethic enables him to tackle any challenge he encounters, and he is constantly pushing to find ways Sunny Days can help more families.
Mr. Campbell has a BS in Business Administration from Indiana University of Pennsylvania and an MA in Human Resources Development from Webster University.