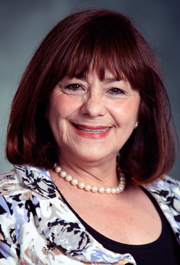 Carola d'Emery PT, PHD
Director of Training and Clinical Quality Assurance
New Jersey
Carola, a native of Chile, is responsible for the supervision of all trainings created by the Sunny Days' Clinical Education Team, as well as for the creation of new trainings focused on refining the clinical skills of the Sunny Days' practitioners in New Jersey, New York, Pennsylvania, Delaware and California.
A bilingual English/Spanish Physical Therapist with more than 30 years of experience in the clinical field, Ms. d'Emery is also a former member of the New Jersey State Interagency Coordinating Council.
Dr. d'Emery joined Sunny Days in 2007 as Targeted Clinical Educator, and became the Director of Training and Clinical Quality Assurance in 2019. She has a PhD in Movement Sciences from Columbia University and a MPT in Kinesiology from the School of Medicine of the University of Chile. She is a member of the International Society of Early Intervention and of the Chilean Society of Kinesiology.