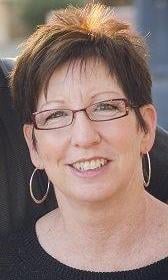 Sheri Rosen,
CA Regional Director

Sheri has over 25 years of experience in directing educational programs for children aged birth-18 years in a variety of settings including preschool programs, early intervention programs, hospital-based child life departments and community parent education programs.
Ms. Rosen joined Sunny Days in 2005, and she is responsible for the operations of the company throughout California. Prior to joining Sunny Days, she served as the National Director of Training and Technical Assistance at Parents Anonymous, Inc. where she provided training and technical assistance to California County Child Welfare Administrators, social workers and parents regarding parent-provider partnerships. She created and launched the first Parents Anonymous Children's Program, which she implemented nationally throughout the network of Parents Anonymous programs. As Director of Early Intervention at the Children's Hospital of New Jersey, Ms. Rosen developed one of the first programs in the country for children with HIV and their families, and has provided training internationally on the developmental needs of children with HIV. She is a successful grant writer and administrator and has provided consultation and training nationally regarding, child development, infants and toddlers with special needs, parent leadership, shared leadership and community collaboration. She holds a Master's Degree in Education specializing in Infant and Toddler Development from Wheelock College.