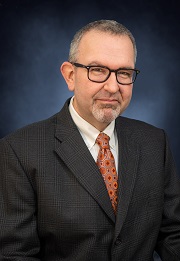 Scott Rieger, BCBA
Autism Clinical Educator
New Jersey
Scott is a BCBA (Board Certified Behavior Analyst) and a Nationally Certified Counselor who has been working with individuals with autism and their families for over 25 years. He is responsible for the training and mentoring of ABA practitioners. In addition, Scott serves as a resource for ABA practitioners in the New Jersey Early Intervention System.
Mr. Rieger originally joined Sunny Days in 2003, and worked as an independent contractor, serving as an ABA team leader within the New Jersey Early Intervention System. Scott began his career working with adults with autism in community employment settings for the Eden Family of Services where he served as a teacher, job coach, community employment specialist and eventually served as the Assistant Director of Employment Services. He additionally assisted the Middlesex Regional Educational Services Commission in the development of an ABA program for children with autism and intensive behavioral needs.
As a parent of an adult child with special needs, Scott is well aware of the challenges that face parents in a similar position, and has dedicated his career to developing and implementing evidence based interventions and strategies that are also parent and family-friendly.
Scott received his undergraduate degree in Special Education from Trenton State College and his Master's degree in Counseling from the College of New Jersey. In addition, he received his Educational Supervisor's Certification from Rutgers University where he also completed the requisite coursework to become a BCBA.